CAMPBELL PROCLAIMS "FOOLISHNESS WEEK"
CITIZENS OF BC GRANTED FOOLISH LICENSE - CLICK FOR DETAILS

"We do this according to ancient custom, in order that folly, which
is second nature to man and seems to be inborn, may at least once a year
have free outlet. Wine casks would burst if we failed sometimes to
remove the bung and let in the air. Now we are all ill-bound casks and
barrels which would let out the wine of wisdom if by constant devotion
and fear of god we allowed it to ferment."
- argument for foolishness, Paris, 1445

CALLING ALL FOOLS...

WHO WILL BE THE NEXT
FOOL OF THE YEAR?
COULD IT BE YOU?


CONTESTANTS SOUGHT
FOR ANNUAL COMPETITION:

VANCOUVER'S
33rd ANNUAL
INTERNATIONAL
GATHERING OF FOOLS
• CLICK HERE FOR DETAILS!! •


FRIDAY
APRIL 1st, 2013
HIGH NOON
l
or

"FOOL OF THE YEAR" !
Come As Your Favorite Fool



The Committee of Fools
is Sad to Announce

This Year There Shall Be
NO Contest, NO Nominees, and NO BANANAS.

This Year's Contestant (by Default) Is: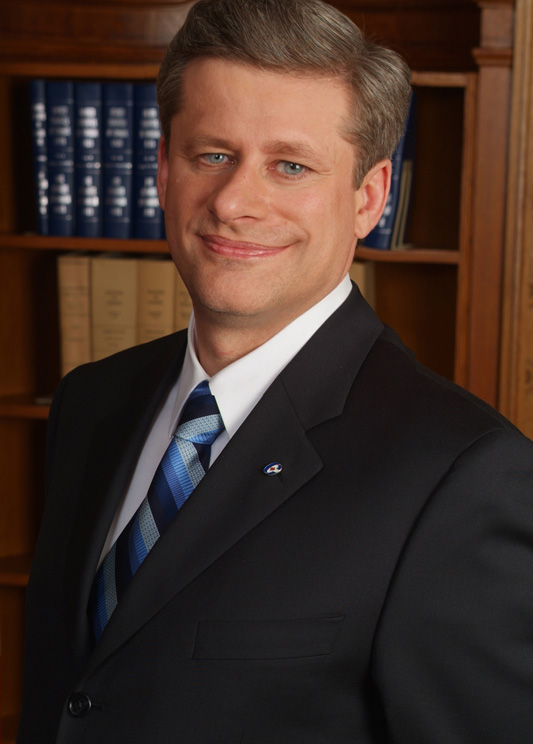 Stephen Harper


WE MUST DO OUR PART.
DO YOUR BEST IMITATION.

STOP HARPENSTEIN.

---
LOCATION:

THE NEAREST CORNER
(AND ON TO OTTAWA!)
• CLICK
HERE
FOR DETAILS!! •

KEEP GLUED TO C-SPAN FOR THE
Fabulous PIE Finale
In The House of Commons

Are YOU There?
Send Word of Funny Business!
bigfool @ fools-society.com

---
Since 1980, the Fool's Society
has served the good people of British Columbia
with free, joyfully absurd events that celebrate
the time-honoured role of the Fool
as social critic, transformer, and safety valve.

We've parodied the Olympics,
dived for dollars in the Ultimate Dumpster Dive;
and sailed gaily off as usual in the Ship of Fools
to a new and better world.

Our vast and colourful exploits
have been a beacon of chaos
for the leaders of this country.

Welcome to our Quarter Century.




On April 1st, 2007, this UNKNOWN VICTIM FROM THE AUDIENCE
was elected Fool of the Year by popular acclaim.
She received the Foolish Crown & Sceptre with much aplomb,
and was carried aloft in the Foolish Carriage
following a mass Pie-A-Thon

---
While you wait, why not apply for the coveted
Foolish License?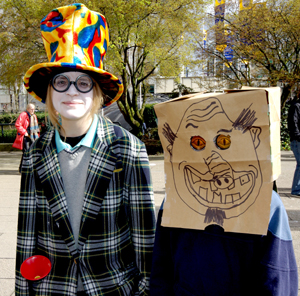 Send a letter, stating why
you deserve to be granted a License,
along with your Name, Address, and Official title,
to:

Godfrey Daniels,
Commissioner Of Fools,
bigfool @ fools-society.com.
and
you will receive further instructions, eventually.

NOW GO HOME!